Experts in Pool Leak Detection
Leak Wizard specializes in locating and fixing residential and commercial swimming pool leaks in Central & West Coast Florida.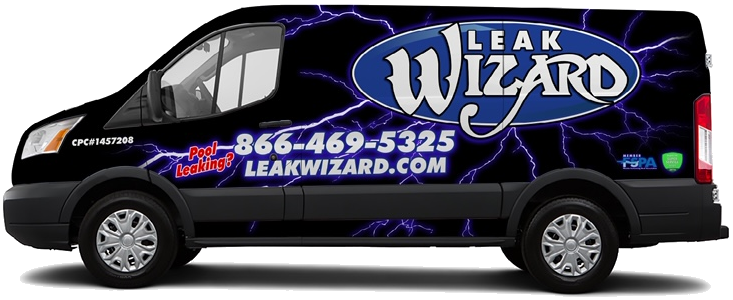 Pool and Spa Leak Detection
Since 2006, Leak Wizard has conducted thousands of pool and spa leak tests for both residential and commercial customers in Central Florida. For over a decade, we have provided award-winning pool leak detection and repair services to thousands of happy customers. Whether you're a homeowner, property manager, or commercial business owner, Leak Wizard is ready to help with all your home and pool leak detection needs.
Our Core Values
At Leak Wizard, it's our core values that have kept us grounded and able to provide great service for more than a decade, now.
Craftsmanship
Assembling and empowering a team of pool leak detection experts who share the same dedication to excellence and results while at the same time upholding our commitment to quality and service.
Honesty & Integrity
We promise to always conduct our business with you both ethically and with integrity.
At Leak Wizard, our name, reputation, and service are known for excellence.
Communication
Really listening to our customers to address their needs, questions, and goals.
Our intent is to always provide a great experience from the moment we arrive at your house or location.
Angie's List: Super Service Awards
Angie's List Super Service Award winners have to meet strict eligibility requirements. This includes maintaining an "A" rating in overall grade, recent grade, and review period grade. Angie's List companies are graded on an A through F scale in multiple fields, such as price, professionalism, punctuality, and others. The winners must also be in good standing with Angie's List, pass a background check, and abide by Angie's List operational guidelines.